Design and manufacture of agricultural and industrial equipment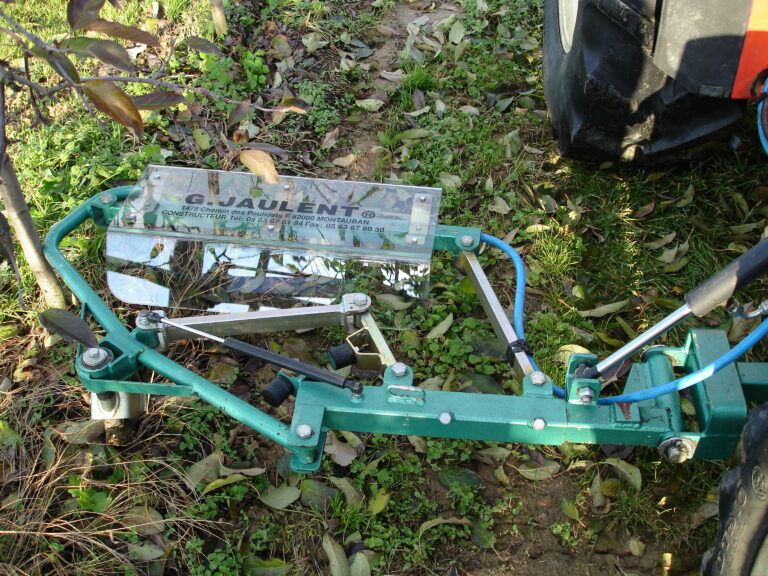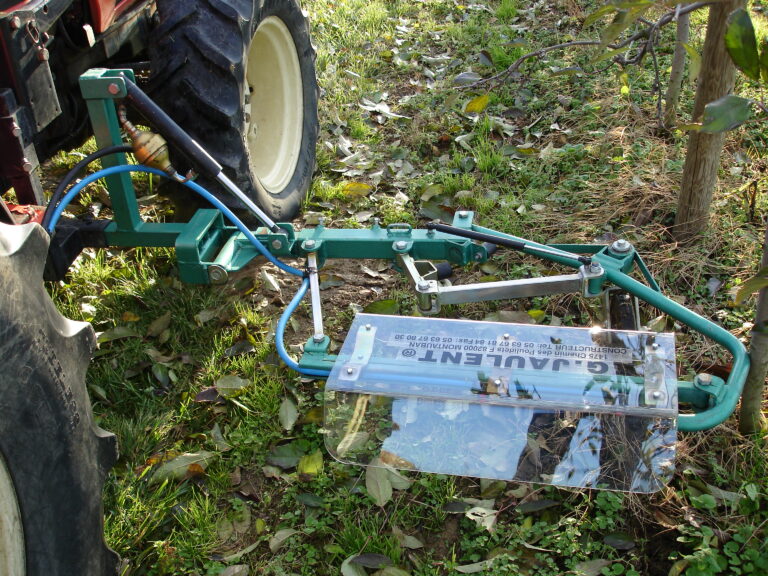 This clever boom is designed for weeding orchards, and any other hedge or nursery planting, etc…
It can be fixed to the front, between the wheels or at the rear of the tractor. It is equipped with 3 "mirror" nozzles and can treat a width of up to 120 cm. In the event of an impact, it retracts on 2 axes. It instantly returns to its initial position.
A gauge wheel keeps the treatment height constant.
It is controlled by a cylinder and damped by a nitrogen ball to ensure effective suspension.
The bonnet protects the leaves against projections, but also ensures visual control of the spraying while avoiding any dispersion of the product.
The hydraulic folding is done by a hydraulic cylinder.
Technical characteristics:
⦁ Available in left and right modules.
⦁ No standard mounting is possible due to the diversity of tractor types, so adaptation is required.
Performance table

 
 

MEASURE

Performance

Designation
REF.

Length

Width

Height

Weight

/

Chemical weeding of fruit

RADEF

1,20m

0,60m

0,30m

40Kg

1 driver

Forward speed = 4km/h or 8 km/h

Tractor power = 70 HP 2WD

Nozzle type = red APM

Working width = 70 to 120 cm

Flow rate = 150 l/ha at 0.5 bar

175 l/ha at 0.7 bar

200 l/ha at 0.9 bar

250 l/ha at 1.5 bar