Design and manufacture of agricultural and industrial equipment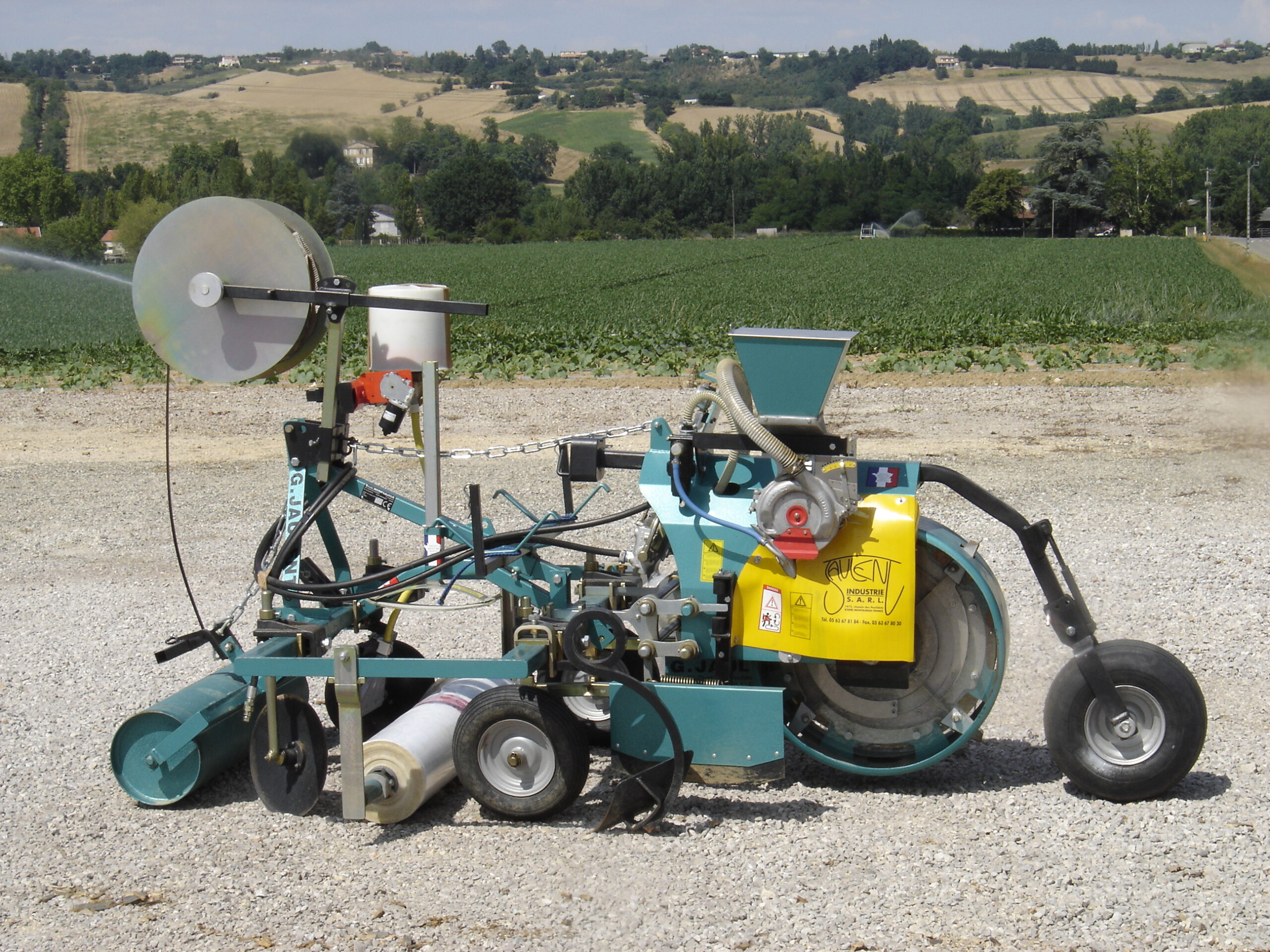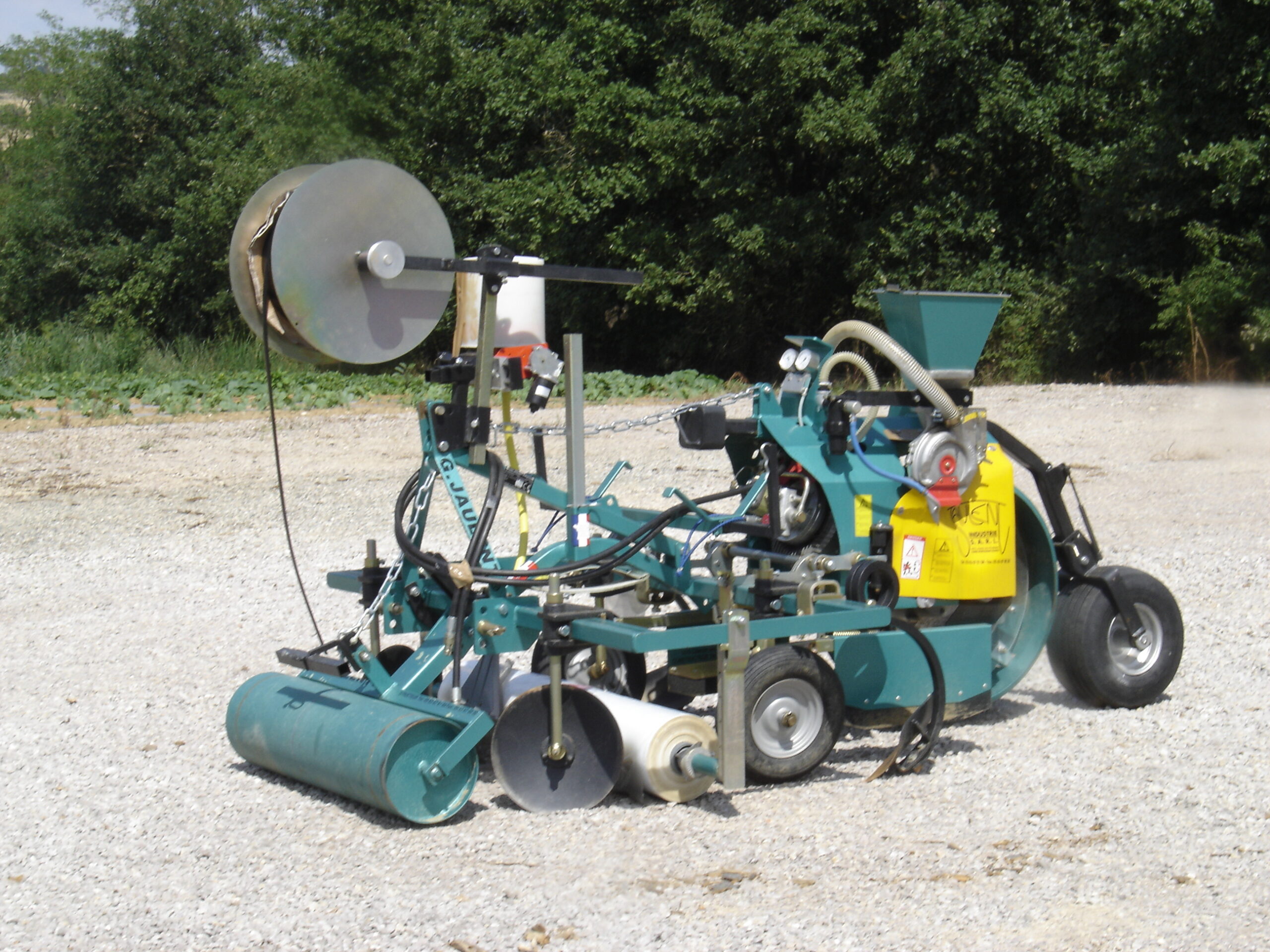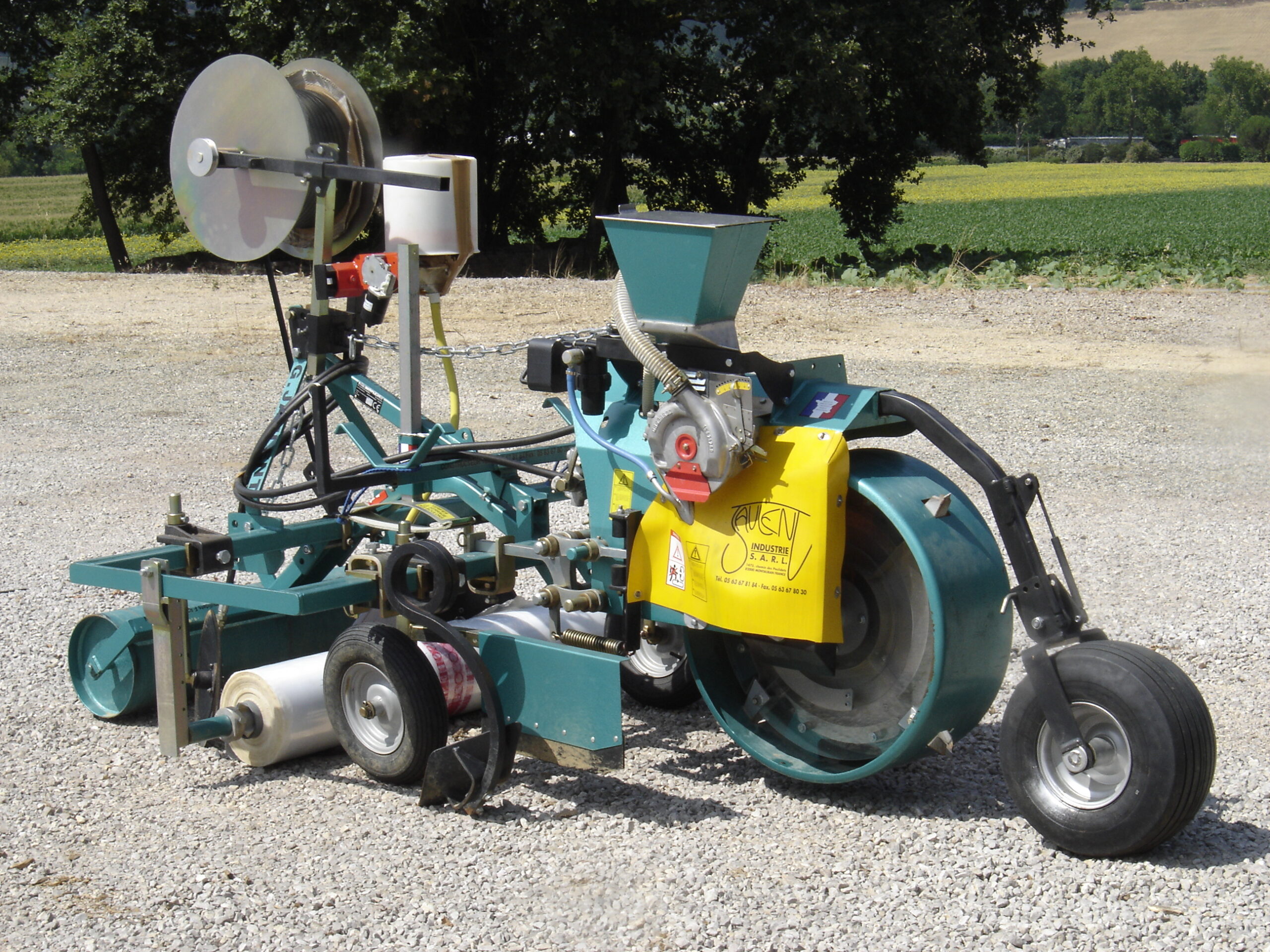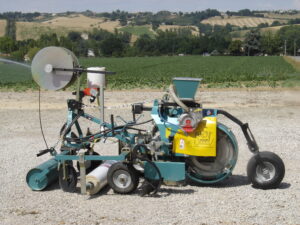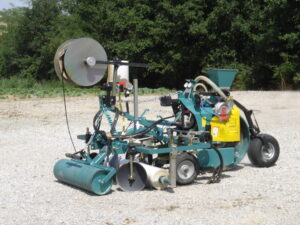 This machine allows the sowing of seeds through a mulch film. Coupled behind an uncoiler, preferably equipped with a fertiliser locator, a micro granule distributor and a drip reel, all operations are carried out in a single pass.
The seed distribution system has been designed and built with great attention to precision, reliability and compactness, thanks to the use of pneumatic distribution. The sowing bucket not only perforates the plastic film, but also covers the seed.
The adjustment elements are easily accessible.
Safety has not been forgotten either, since the turbine driven by the hydraulic motor is supplied by 2 hoses directly connected to the tractor, thus avoiding any transmission by cardan shaft. (hydraulic pump separate from the hitch)
The control of the vacuum and pressure is ensured by pressure gauges that can be viewed at any time.
ADVANTAGE OF DIRECT SEEDING
⦁ No logistics of transport and handling of the plans
⦁ No stress on the plan due to weather conditions
⦁ Cost of cultivation halved (or more)
⦁ Cost of skilled personnel significantly reduced (see performance table)
⦁ Excellent root system: the pivot is deep and allows to overcome certain climatic conditions.
⦁ No terracing required
⦁ Possibility of sowing 1 or 2 seeds per hole
⦁ Planting distance: 60 cm and 50 cm (optional).
Usable seeds:
⦁ Gherkin
⦁ Squash
⦁ Courgette
⦁ Melon
⦁ Watermelon …
Performance table
Ref.

MEASURE

Performance

Length

Width

Height

Weight

PLDR

3,50

2,00

1,50

400Kg

1 driver 1 operator
Distance between planting axes = 60 cm
Driving speed = 2.5 to 4 km/h
Planted area = 3 to 5 ha/d
Tractor power = 70 HP
Independent output of the lift 22 litres/min